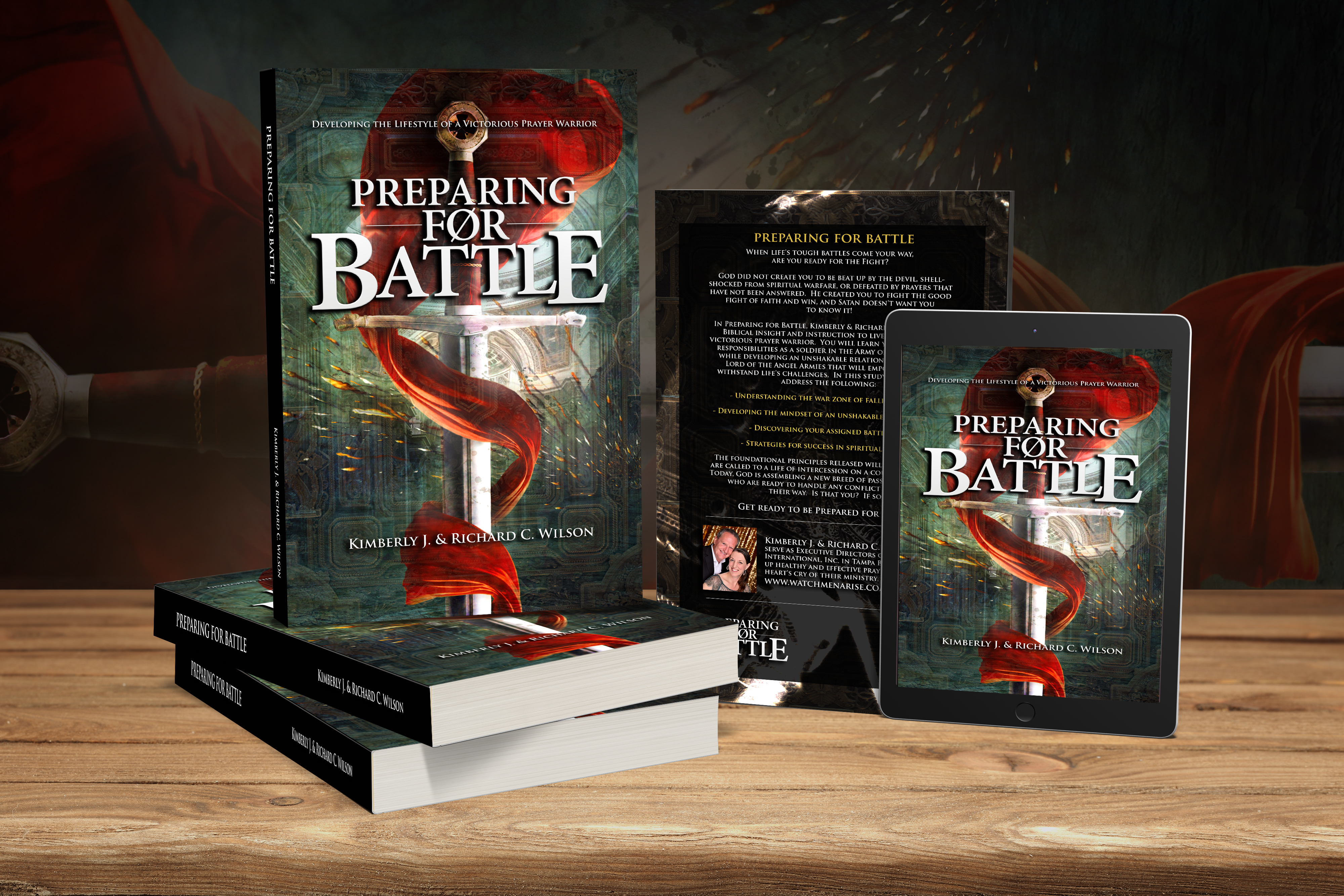 Preparing for Battle: Developing the Lifestyle of a Victorious Prayer Warrior (2nd Edition)
OUR NEW BOOK by Kimberly J. & Richard C. Wilson is ready!
Order your copy of Preparing for Battle 2nd Edition today in the Watchmen Arise Bookstore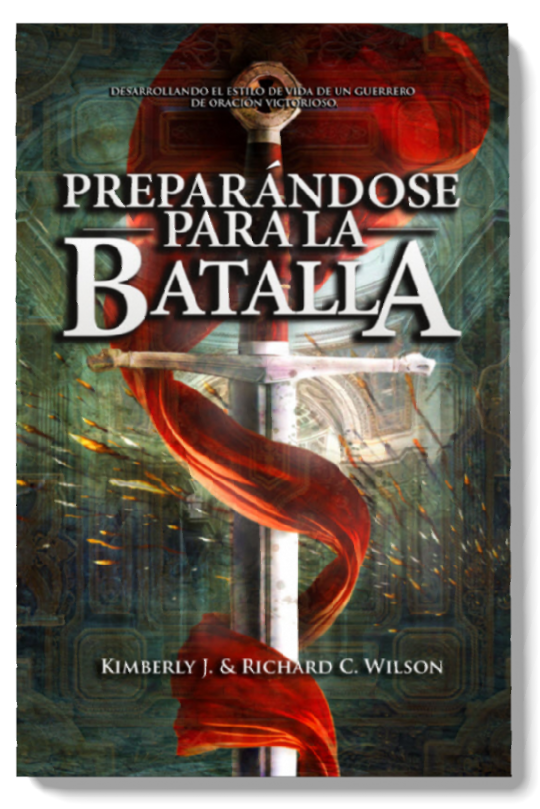 Preparándose para la Batalla: Desarrollando el Estilo de Vida de un guerrero de oración victorioso (Spanish Edition)
OUR NEW BOOK by Kimberly J. & Richard C. Wilson is ready!
Order your copy of Preparándose para la Batalla: Desarrollando el Estilo de Vida de un guerrero de oración victorioso (Spanish Edition) today in the Watchmen Arise Bookstore
Kingdom Advancement School Winter/Spring 2020
Next Class: April 11, 2020, 10 AM-4 PM via ZOOM
Warfare Strategies for Earth Managers with Richard and Kimberly Wilson of Watchmen Arise International continues in April with: Family, Famine and Freedom: Time to Passover  In this course, we cover the foundations of God's original intent for creation and mankind, how the Fall effected the earth and man's perception, and how twists and turns in earth's early history reveal warfare strategies for earth managers as the nations of the Earth develop.     
This month you will learn about:
The Early Life of Moses

God Works in Mysterious Ways
Keys to Walking Out of Egypt in Our Own Lives
Cost:  $30/class or $125/winter semester pre-pay
Sign up for live and/or online classes here:
Winter/Spring 2020 Class Dates (all classes are 10-4):
Jan. 11 – Feb. 8 – Mar. 14 – Apr. 11 – May 9
Missed the Fall 2019 Semester?  Click here to sign up for ONLINE CLASSES.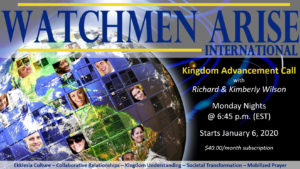 We are on a quest to dive deep into topics that awaken our understanding of Kingdom Advancement according to God's original intent.  Are you looking for an opportunity to participate in deep teaching and rich discussion on this topic?
Each week, Richard & Kimberly Wilson host the Kingdom Advancement Call which is designed to explore the Word in various areas such as our current topic of:
Let's Talk Ekklesia Culture

What does ekklesia mean?
What does it do?
Is it an event?
Is it a lifestyle?
What did Jesus have to say about it?
Is the concept of ekklesia in the Old Testament?
Invitation to Join the WEEKLY KINGDOM ADVANCEMENT CALL:
Calls are Monday nights @ 6:45 P.M. – 7:45 P.M. (EST)
Recordings of the calls will be available each week. Subscribers are able to listen to previous calls and download handouts.
Join today:  Cost $40.00/month subscription or become a Watchmen Arise $50+/mo partner (click here to learn how)
Want to know more?
You may join and/or cancel at anytime.  No long term commitment required.
No long term commitment required.