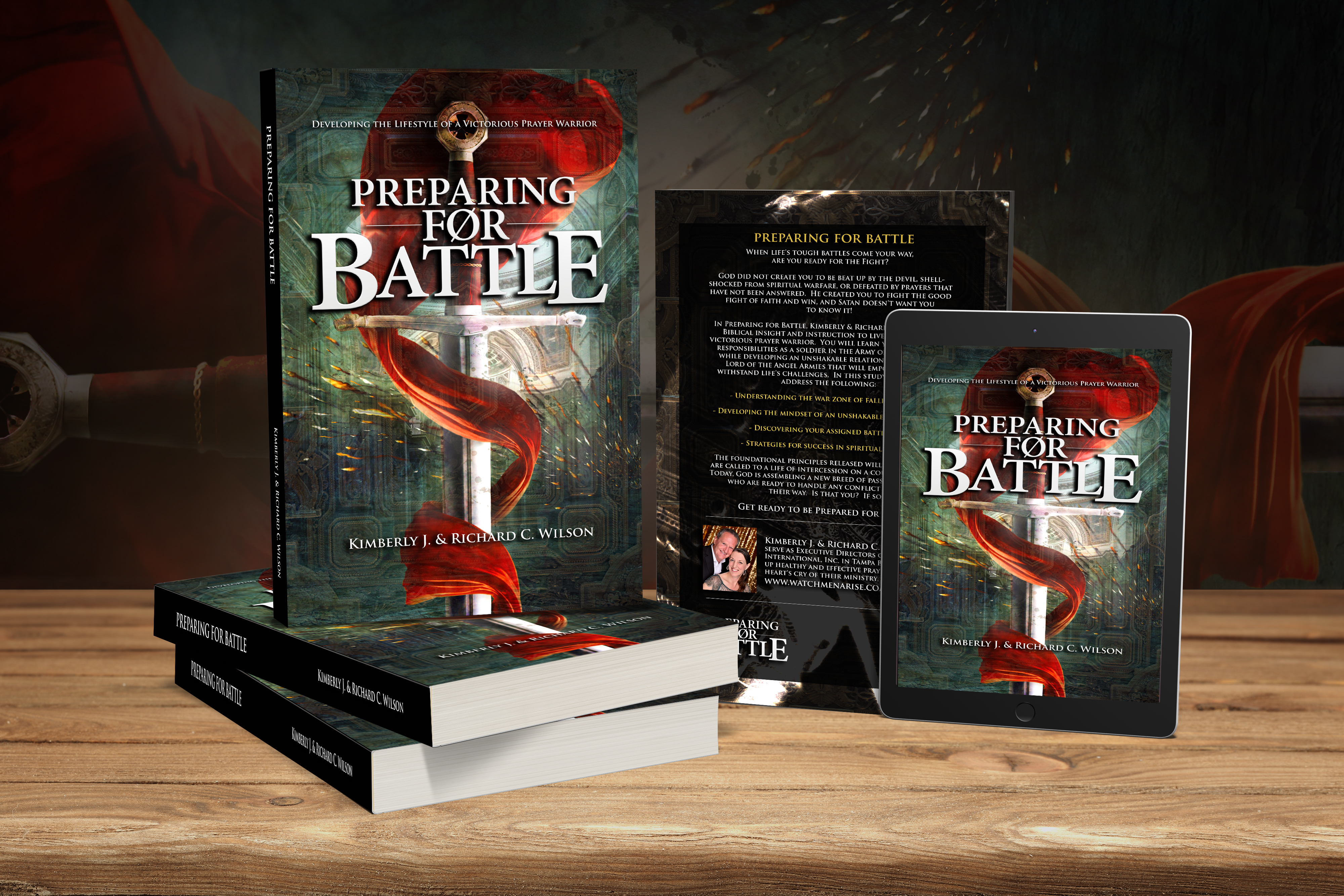 Preparing for Battle: Developing the Lifestyle of a Victorious Prayer Warrior (2nd Edition)
OUR NEW BOOK by Kimberly J. & Richard C. Wilson is ready!
Order your copy of Preparing for Battle 2nd Edition today in the Watchmen Arise Bookstore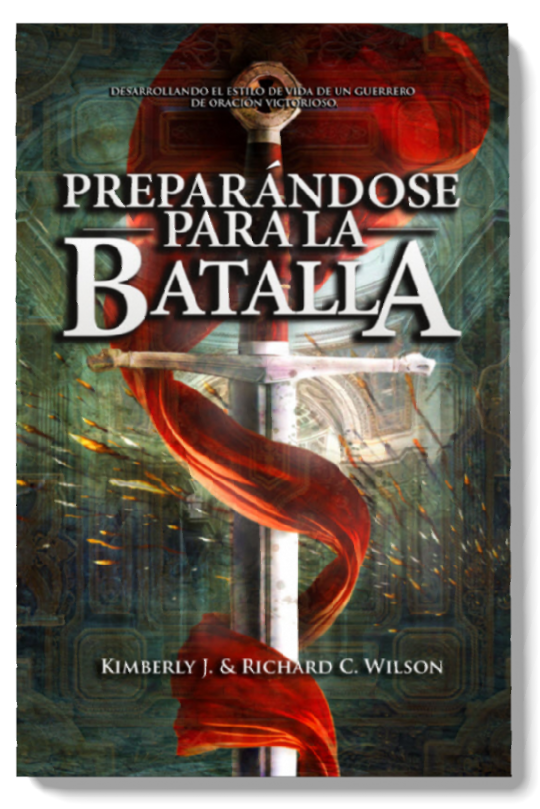 Preparándose para la Batalla: Desarrollando el Estilo de Vida de un guerrero de oración victorioso (Spanish Edition)
OUR NEW BOOK by Kimberly J. & Richard C. Wilson is ready!
Order your copy of Preparándose para la Batalla: Desarrollando el Estilo de Vida de un guerrero de oración victorioso (Spanish Edition) today in the Watchmen Arise Bookstore
We are excited to announce the kick-off of our weekly Prophetic Intensive workshop at Watchmen Arise International in Dover, FL. Join us on Sunday evening from 6:00 PM – 8:00 PM (EST) from January 17 – March 7, 2021.

RSVP
Why is there a need for training in the prophetic? You may be asking, "We have been involved in the prophetic ministry for decades. So, what is different now?" Let's look at this in light of our move into 2021:
We have just finished out 2020 which was the beginning of a very significant decade for us as "sons of the King". This decade is about pure speech, as in hearing and speaking only what our Heavenly Father is saying through Holy Spirit in the moment that God is ready to reveal His Will on earth as it is in Heaven. Very interesting that we have spent the majority of this year with our mouths covered, forced into some form of isolation yet most of us recognizing that Holy Spirit was telling us to enter into His rest and listen to His voice.
This is how Jesus walked on earth to accomplish exactly what His Father wanted to reveal at any specific moment. John 5:19 "Therefore Jesus answered and was saying to them, "Truly, truly, I say to you, the Son can do nothing of Himself, unless it is something He sees the Father doing; for whatever the Father does, these things the Son also does in like manner.""
It is time for us to move into a new level in the expression and manifestation of the prophetic. What has been is not sufficient for the decade ahead. Much of the change is about speaking the Eternal language of Heaven that releases the substance of Heaven. Prophecy is the vocal expression of God – that which God is now speaking in Heaven so that it can manifest on earth.
We are in a season of speaking Truth and debunking lies. It is a lie from the enemy of God that we cannot hear God speak. John 16:13 "But when He, the Spirit of truth, comes, He will guide you into all the truth; for He will not speak on His own initiative, but whatever He hears, He will speak; and He will disclose to you what is to come."
We invite you to join with us as we sharpen our skills in the Prophetic.
Weekly meetings are open to the public to attend. There is no charge. An offering will be received.
Richard and Kimberly invite our Watchmen Arise International family to join us for our Holiday Celebration (and Kimberly's birthday)!
Saturday, December 12, 2020 at 5:00 PM EST
Ekklesia House, 305 N. Dover Rd., Dover, FL 33527
We will dine together (everyone bring a holiday dish to share).
You can share what you would like to bring when you RSVP below.
Watchmen Arise will provide smoked brisket, plates, napkins, plasticware, water and coffee.

We will celebrate God's goodness during this holiday season. 

We will end the night with:
Fire on the Altar: Worship & Prayer (starting at 7 PM)
Please let us know that you are coming!
RSVP Now!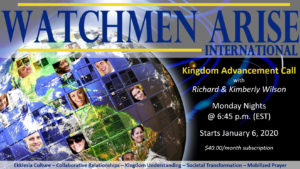 We are on a quest to dive deep into topics that awaken our understanding of Kingdom Advancement according to God's original intent.  Are you looking for an opportunity to participate in deep teaching and rich discussion on this topic?
Each week, Richard & Kimberly Wilson host the Kingdom Advancement Call which is designed to explore the Word in various areas such as our current topic of:
Let's Talk Ekklesia Culture

What does ekklesia mean?
What does it do?
Is it an event?
Is it a lifestyle?
What did Jesus have to say about it?
Is the concept of ekklesia in the Old Testament?
Invitation to Join the WEEKLY KINGDOM ADVANCEMENT CALL:
Calls are Monday nights @ 6:45 P.M. – 7:45 P.M. (EST)
Recordings of the calls will be available each week. Subscribers are able to listen to previous calls and download handouts.
Join today:  Cost $40.00/month subscription or become a Watchmen Arise $50+/mo partner (click here to learn how)
Want to know more?
You may join and/or cancel at anytime.  No long term commitment required.
No long term commitment required.