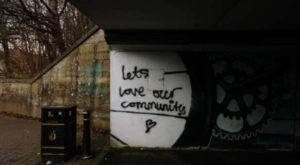 When Jesus told the disciples to cast out demons in His name, this included communities as well as people. What are the demons that inhabit cities? Deep-rooted, cultural sin and oppression. Learned sinful behaviors passed down from generation to generation will result in deep-rooted, cultural sin. Often, demonic possession will take place. The evidence of oppression is high-crime rates, drug-dealers, corruption, systemic poverty and more.
What are we to do about it? Walk out Jesus' instruction in the Great Commission. "Go into all the world …" (see Mark 16:15-17, Matt 28:18-20). In other words, go into your community! Gather with like-minded believers in your city. Pray together. Push back darkness. Strategize on how to become a solution to systemic issues. Begin to occupy the land the enemy has ruled.
Listen to this episode of Occupying Force on Charisma Podcast Network to hear how you can be involved in societal transformation by casting out demons in your land.
This article originally ran on August 23, 2021 in Charismag.com