One of our favorite messages to share is the concept of "We-dentity." The believer who grasps this reality of the fullness of Father, Son and Holy Spirit in you equals a  "We," walks in the fullness of their spiritual identity.
Not that identity is not important, we need to have a clear picture of who we are in Christ. However, we were created for more. It is no longer "I" alone to face the world; the power of the fullness of the kingdom is within you. The truth is you are part of a "We." To experience this reality, put your hand on your heart and make this declaration: "Father + Son + Holy Spirit in [your name] = We." Do you feel the power of the 3 in 1 force multiplication? The truth is you are outnumbered! This is a very good thing.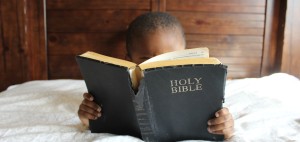 From the beginning, we see that the Godhead works as a "We." Genesis 1:26a says, "Let us make man in our image." Jesus wants us to understand this as well. This was His prayer to the Father in John 17:22b, "that they may be one, just as We are one."
When the accuser of the brethren comes, he attempts to aggravate the isolated believer. In truth, he is accusing the Father, Son and Holy Spirit in you, too! He wants you to think that he is accusing you alone. Whenwe take this bait, we find ourselves in despair, depression, anxiety and fear. We were never created to fight alone. The force of the Trinity is with you!
When you hear the voice of the accuser:
Ask the Father, Son and Holy Spirit what He thinks about the accusation.
Ask if there is anything He wants you to do or say regarding it.
Ask for timing to proceed with what He tells you.
It is time to walk in "WE-dentity!" No more isolation. You are not alone!
Want to learn more? Listen to Occupying Force: The Force Be with You on Charisma Podcast Network now. You can also check out Preparing for Battle: Developing the Lifestyle of a Victorious Prayer Warrior by Kimberly J. and Richard C. Wilson.
Richard and Kimberly Wilson, executive directors of Watchmen Arise International, serve as corporate trainers of societal transforming Christians. Together they co-host the Occupying Force on Charisma Podcast Network, co-authored Preparing for Battle: Developing the Lifestyle of a Victorious Prayer Warrior (available in Spanish, too), Victorious Prayer Warrior Bootcamp Online Train the Trainer Intensive and Societal Transformers Bootcamp. They are popular speakers who activate regional teams and individuals alike in the areas of spiritual management, civil engagement and transformed communities. To find out more about the Wilsons and interactive online training opportunities visit watchmenarise.com.
This article appeared in Charisma Magazine on July 30, 2021.