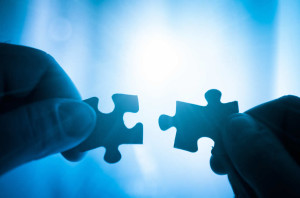 Spiritual parenting is more than being the church boss or lead administrator for a ministry.  A healthy leader will inspire growth in God's sons and daughters by discovering the gifts within them, providing opportunities to learn and grow, and revealing resources available to accomplish their God given purpose.
One of the most important responsibilities of a father
is to reveal to their children the resources they have
and ultimately to help a child see
more resources than they normally would see.
 – Arthur Burk*
Leaders in the body of Christ would do well to view our responsibility as spiritual parents through the lens of how Father God parents His children. The goal ultimately being to raise healthy sons and daughters who are secure in their identity as children of God.  One of the ways we do this is by pointing the way to resources that will further the development of the gift and calling in those we are raising in the Kingdom of God.
One of the greatest ways to do this is to identify the joyful gift and resource in the son or daughter the Lord has placed before you. Are you raising your sons and daughters so that they reach their full God created potential and purpose? Are you revealing the resources of the Kingdom to them so that they will succeed?  (By the way, YOU are not their only resource).  If not, chances are you are operating as a hard taskmaster, a slave owner at best. Let's purpose to change the way we minister.
Let's raise blessings.
Let's raise healthy family members.
Let's abolish slavery and foster care that has wreaked havoc in the identities of God's people.
Let's move fully into the heart of the Father and the spirit of adoption.
Let's purpose to break the false identity of slave in those we lead and raise healthy sons and daughters of the Lord Most High.
Lord God, use me to raise healthy sons and daughters in your Kingdom. Give me Your heart for those you have caused to cross my path. Give my Your vision and created purpose for them. Unveil the resources that are needed to move them along in the process of discovering destiny. Give me wisdom in how to help them grow. In Jesus' Name, Amen.
*Slavery to Sonship Series: 1.02 Revealing Resources (YouTube)